Ready to begin your custom furniture project?
Tell us what you're thinking. We'll then provide a free quote.
The Custom Furniture Purchase Process
Obtaining an Estimate
The fastest way to obtain a quote is to use the Custom Furniture Quote tab on the homepage of www.Austinjoinery.com By clicking on the Custom Furniture Quote tab and filling out the questions you will provide us the information we need to complete most quotes in 1-2 business days.
We will respond to your quote request within 1 business day and often complete the quote in 1-2 business days. If we have follow-up questions please answer them expeditiously. We want to provide you an accurate estimate as quickly as possible. 
If our estimate meets your budget range and you wish to proceed, we will provide you a Sales Order. You can expect the rest of the custom order process to generally follow the steps spelled out in the Custom Furniture Process infographics we have provided,
Additionally, you can contact us at [email protected] or 512.990.9993
What do you think it will cost?
We are asked this all the time. Our response is: "I don't know, but we can provide you a quote in a couple days".  It can be nothing else because custom work varies by detail and material costs and "shooting from the hip" means we aren't trying to offer you the best price we can for our best work. Simply put: We don't like to ballpark. 
Almost every project we build is unique. Really the only exception is for client's contacting us to replicate a project we previously built. Even then there are often changes to the cost of materials and "tweaks" clients envision that may affect the price. After literally building thousands of pieces of furniture we often under or over estimate when we are asked to guess the price. 
Over the years we have broken down furniture building into basic millwork procedures and developed pricing formulas for every millwork procedure that is required to build furniture ranging from a chair to an ornate library. We prefer to use those formulas to arrive at a fair price vice guessing. We combine our price estimate with a sketch in the form of a written quote as a starting point for a sales order. You can then compare our quote against quotes from other shops you are considering. 
We can usually provide a written quote and sketch to you within a few business days of contacting our shop.
Minimum order amounts
Listed below are minimum order fees for projects by type. Historically, we have found these amounts to be the minimum size project we can accept and still stay in business. There is always an exception to the rule, so it is best to simply contact us with your smaller project. If we can find a way to make your project in a financially viable manner we would appreciate your business. If we can't, well, we still appreciate you considering us for the job.
Minimum order amounts are often waived when projects are purchased at the same time to meet a minimum threshold. For example, we can't profitably make and install a pair of floating shelves. But clients frequently place an order for floating shelves to combine with a desk order or other piece of furniture intended for another room in the same house to be delivered at the same time.
Custom Freestanding Furniture $1,750 Typical Minimum Order (before delivery charges, if delivery desired)
Custom, made-to-order freestanding wood furniture for both residential and commercial use is our specialty. Dining tables, gaming tables, consoles, sideboards, benches, desks are some of our typical projects. Due to the added labor required to produce a custom piece of furniture some small projects are not financially viable; however, if you really want a truly unique one-of-a-kind jewelry box, humidor, single office chair, display case, etc… we can build it. If you're simply not sure what the cost ought to be feel free to contact us for a quote so we can evaluate the project on its' requirements. If we can find a way to make your project financially viable, we would appreciate your business. If we can't, well, we still appreciate you considering us for the job.
Custom Built-in Furniture & Closets Typical$3,250 minimum order
Banquettes, bookcases, murphy beds, mudrooms, laundry rooms, vanities, library, kitchen islands, home offices, entertainment centers and similar small-scale built-in projects are our specialty.
As stated in our Freestanding section, If you're simply not sure what the cost ought to be feel free to contact us for a quote, so we can evaluate the project on its' requirements. If we can find a way to make your project financially viable, we would appreciate your business. If we can't, well, we still appreciate you considering us for the job.
Custom Kitchen Cabinets are not offered --we do, however, build islands and other bespoke kitchen furniture of that nature
Kitchen & Dining Room
Dining Tables
Sideboards, buffets & hutches
Freestanding bars & islands
Living Room
Entertainment Centers
Display Cabinets
Bookcases & consoles
Sofa-back tables
Coffee Tables
Bedroom
Beds
Nightstands
Dressers
Armoires
Office
Desks
Bookcases & file cabinets
Other Items
Game Tables
Rifle Storage Cabinets
Conference tables
Furniture to house wine cellars/fridges
Kitchen & Dining Room
Banquettes aka breakfast nooks
Trunks
Islands
Buffets
Living Room
Entertainment Centers
Media Walls
Display Cabinets
Bookcases
Nook cabinetry
Bedroom
Beds w/ built-in headboards
Murphy Beds Note 5
Bunk Beds Note 1
Office
Bookcases
Desks
Home office storage
Desktops Note 2
Other Items
Mudroom cabinetry
Laundry room cabinetry
Reception desks
Projects we only build on a limited basisNote3
Chairs Note 4
Dining Benches Note 3
Floating Shelves Note 3
Wood desktops & bar tops Note 3
Mantels Note 3
Custom closets Note 8
Slab/live-edge products Note 9
Projects we CAN NOT build
Projects estimated below our price minimum Note 2
Outdoor furniture
Kitchen cabinetry Note 6
Garage cabinetry or workbenches
Barstools
Vehicle, trailer or boat interiors or components
Built-in projects outside the Austin-metro area
Baby or toddler furniture of any kind
Refinishing
Pet/animal/livestock crates or enclosures
Freestanding Murphy Beds [kits]
RepairsNote 7
Modifications
Swing benches, beds or any product of this nature
Window frames
Pool tables
Wine Cellars/Racks Note 10
We offer wood and some metalwork services. We are unable to offer stone, tile, or concrete products at this time.
Note 1. Twin or full only. Not for babies, toddlers, or adults.
Note 2. View our Minimum Order Amounts listed on our FAQs page at Frequently Asked Questions (FAQ) - Austin Joinery
Note 3. These products are rarely financially viable as stand-alone projects. We are sometimes, however, able to build them in concert with a larger project i.e. floating shelves with a console order or, a dining bench with a dining table order.
Note 4. Due to the extensive detail and machine setups required to build a quality chair, we have numerous restrictions on the style and quantity of chairs we can take on as custom projects. We typically require chairs to be ordered along with a larger project i.e. dining table with chairs. Furthermore, we require the quantity to be 6 or more and may have to increase the minimum quantity required to more than 6 for highly complex chairs or, we may simply not be able to accept the project if we feel the project will be too time-consuming as a bespoke project. We apologize for this inconvenience but handmade, quality chairs are very time-consuming.
Note 5. Full or queen only. Vertical or horizonal only
Note 6. Excludes custom islands, custom wine fridge cabinetry or off-kitchen workstations that meet our minimum price.
Note 7. Exceptions can be made if it is something that was built at Austin Joinery because we then know what we are getting into.
Note 8. Built-in price minimum applies.
Note 9. Due to the propensity of thick slabs to warp as they age, we only offer faux-slab products; meaning we join boards and create or add live edges (naturally irregular) edges where applicable. The live edges are typically along the long edge of a desk or table. We This process helps us to omit boards with abnormal moisture content or mill out any warp or other irregularities during the assembly process.
Note 10. This exclusion DOES NOT apply to consoles/cabinetry/bar/entertainment centers that intended to house a wine fridge or have a rack that holds a few bottles. Our exclusion refers to larger-scale residential or professional wine storage racks or rooms whether freestanding or built-in intended to hold numerous bottles.
Ready to begin your custom furniture project?
Tell us what you're thinking. We'll then provide a free quote.
Our Clients Value Service
We Make It A Priority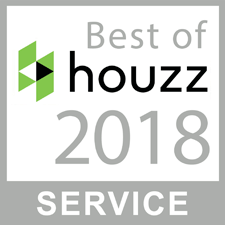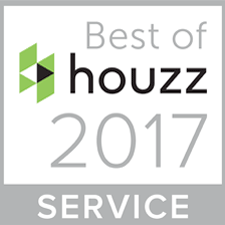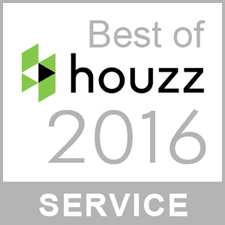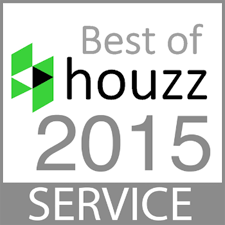 What Customers Have Said
About Our Craftsmanship
Austin Joinery has worked on two separate projects for me - media storage in an upstairs media room, and a wall-to-wall custom bookcase for my home office. Matt is a joy to work with as he took each project from concept to completion easily, with great communication along the way. The projects themselves were relatively easy to conceptualize - media shelves had to conform to a DVD case's dimensions, and the bookcase "columns" would need to conform to IKEA 30" by 10" shelves. What took the concepts above and beyond were Matt's keen eye and expertise in his field - his rapid feedback from my 3D models helped him understand what I wanted and if any adjustments needed to be made along the way. I couldn't be happier with the results and I would recommend Matt and Austin Joinery time and time again!
Brian
Austin Joinery has completed multiple projects for us, including a shiplap entertainment wall and a floating console cabinet. Matt, the owner, personally completes each project to ensure there are no quality-control issues. He is meticulous, organized, and flexible. I intend to use Austin Joinery for several more projects. The experience is always excellent.
Kiko
I've had Matt and his team at Austin Joinery build two major projects for me: a built-in floor to ceiling book case with cabinets and a display and storage cabinet for medals. I'm very pleased with both. Finished quality and overall execution is excellent and Matt is very conscientious with understanding what the consumer wants. And frankly, Matt's prices are very reasonable; you'll be hard pressed in Austin to find a better deal.
Chris
Had a great experience from start to finish with the creation of a replacement table top to go on an existing base with legs that we had from IKEA. The old top was destroyed but we liked the base a lot and it was in excellent shape so we worked with Austin Joinery to come up with a great solution that would fit the base but give us an updated look and slightly more surface area. It turned out exactly how we wanted and it looks beautiful. We will definitely return for any future custom wood needs.
Courtney
Matt is a true craftsman. He designed a piece of furniture that had to fit very tight specs, as the space was limited. It fit PERFECTLY. The quality of the work out OUTSTANDING. He produced quality durable furniture that can be passed down for generations.
John
Matt is a true craftsman and a professional businessman. I hired him because I had a dinning table another "craftsman" made out of wood from a barn built by my husband's great great grandfather. The other woodworker did so many things wrong, the table was wobbly and starting to sag. Matt fixed everything. The table is now rock solid. I couldn't be more pleased. Highly, highly recommend him.
Julie
Matt and team were amazing to work with! I had him build a custom table to fit an awkward sized, pre-built bench seating area in our breakfast nook and I'm so pleased with the results. Matt was very responsive, always arrived on time, came to personally take measurements and I especially appreciate that he brought computer generated drawings of exactly what to expect regarding the design we discussed. Highly recommend him for custom furniture!
Meredith